More on Doggy Style. Monopoly Rules. New Indiana Jones.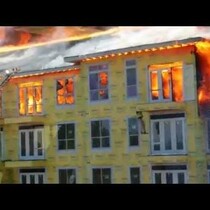 Posted March 26th, 2014 @ 9:42am
Doggy style. If you're going gawk at dogs having sex, you should at least know what you're watching.
Monopoly is letting people submit suggestions for vote for the rules you've created for the game.
Bradley Cooper could be the next Indiana Jones. That would bother me.
Watch this guy be saved from this burning blaze.
Must be the exclusive and long rumored 'Mirror' jerseys.
@darrenrovell Jersey being sold at a Foot Locker on Ohio State's campus pic.twitter.com/r2k4VNPKra

— Brett Spivack (@BrettSpivack) March 24, 2014