Texas Hooker. Lebron Bleeds. Sbarro Closes.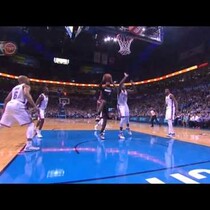 Posted February 21st, 2014 @ 9:35am
There's a storm blizzarding the western-midwest - Wisconsin + Minnesota - it's called a Texas Hooker.
It's hard to see it clearly, but Lebron got walloped and bled all over the floor. I like Lebron, I know many still don't.
You can barely pronounce the name of this food court mainstay, but Sbarro is closing over 150 stores.
Which Ohio musical group/artist is the highest selling of all time? Rascal Flatts. Steve Miller owns Michigan.
Every question you asked yourself about Katy's outre Dark Horse vid.
And all the (possible) Illuminati references in the video.