Is This The Perfect Accident?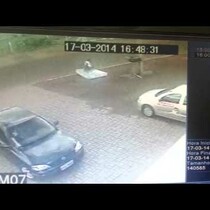 Posted March 20th, 2014 @ 6:32am
Check out this video of a guy getting hit by a mattress. It may be the perfect accident. The mattress flies off the truck, hits the guy and he then lands ON the mattress! He wasn't harmed in the accident.