#aftersex. 666 in Coffee. Cloned Dinosaur.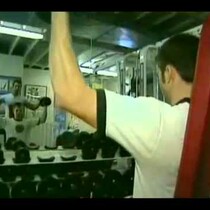 Posted April 2nd, 2014 @ 1:44pm
#aftersex on Instagram is the new cigarette.
A barista drew a pentagram and 666 in someone's coffee.
Chris Evans early transformation.
A cloned dinosaur, ad for Malaysian airlines, dead boy bander and other April Fool's gags.
Star Wars may go back to Tatooine. These are not the droids you're looking for.
Brad Pitt, who helped on 12 Years A Slave, may be making a movie about the Steubenville rape case.
YES, please put something in the Erie Street Market!
The dispute with Viacom has been settled.
Sam & Cat scandal.