Bane Cat. Killer Dolphins. $49K to Hit.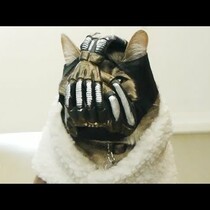 Posted March 28th, 2014 @ 10:34am
You GO Dayton!
Bane cat is worth a post!
Putin will never get anything from Ukraine's killer dolphins.
If Taco Bell wants to crush McDonald's, serve your breakfast all day, and night.
At 40, she can hear for the first time.
Miguel Cabrera will be paid $49,000 each time he steps to the plate with his new contract.
Miguel Cabrera will earn $49,423 PER AT BAT over the next decade. Median annual income of a household in Michigan: $48,471.

— darren rovell (@darrenrovell) March 27, 2014