Cheeto-ing Cheeto. No Caps Lock. Makeupless Nicki. Potholes.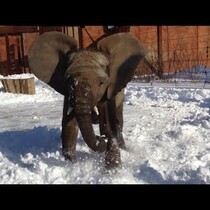 Posted March 6th, 2014 @ 8:42am
What is this snack item doing to itself?
Google is killing caps lock.
Nicki Minaj doesn't need to wear all that makeup. Makeupless, she's very attractive.
Perrysburg mayor Mike Olmstead said its potholes were a quality of life issues? Interesting way of putting it.
This should be disgusting but it's not that bad.
New Orleans girl found dead in her car, submerged in water after driving drunk.
Oscar nominee from Captain Phillips now buhhhhhhroke.
Hawkeye knocks up Black Widow in Avengers 2. Probably not.
Wondrous pic of the cosmos.
Mummified body found in Detroit home.
The elephants have adapted to the snow easier than we have.