Interview Questions. GIF Death. Beauties in Brazil. Worst Thing Ever.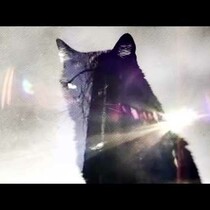 Posted February 25th, 2014 @ 11:18am
Genuine interview questions, that happen to be a waste of time, including 'how does the Internet work?'
The GIF is about to obsolete as the GYF comes along.
True Warrior Cats.
Duh, of course the ball girls at a tennis tournament in Rio are gorgeous, it's Brazil!
On Thursday there will be an announcement about changes to the nutritional label on foods.
Doesn't get worse than naked kindergarteners. It really doesn't.
Robin Thicke and Paula Patton in high school.