It's Hot Everywhere. Gay in the NBA. Fallon's Ratings.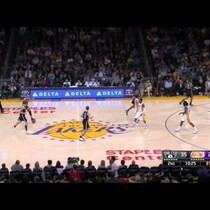 Posted February 24th, 2014 @ 10:09am
Us, and the Eastern US are just about the only ones on the planet who aren't having warmer than normal temperatures.
The Lehigh Valley Iron Pigs, who play in the same league as the Mud Hens, have introduced a new logo. Their Saturday hat features a strip of bacon.
Jason Collins was an out gay NBA player without a team, until yesterday. He was signed by Brooklyn and played last night against the Lakers.
Fallon's ratings on The Tonight Show were the highest in years.
Promoting positive body image, over 700 people got naked in the Sydney Swim.
Goodbye to the Eastside. The High Level is going to be closed from March through September 2015.
Stuff you should never pay for, including magazines and bottled water.