iWatch. Pharrell-okee. GOTG Trailer.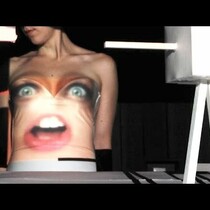 Posted February 19th, 2014 @ 9:11am
The iWatch looks a lot better and easier to wear than what Samsung released.
Like Florence Welch? You'll like her voice doing Pharrell.
Kate Upton in zero gravity wearing almost zero.
Guardians Of The Galaxy trailer that debuted on Kimmel last night. Not at all what I expected, but I like th cutting, sarcastic humor!