Rihanna's Naked Butt. Sorry Port Clinton. Star Wars Star.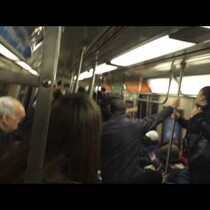 Posted April 10th, 2014 @ 12:49pm
Rihanna's butt ass naked.
Stephen Colbert will replace Letterman.
The governor was here to kickoff Ohio Construction season. Joy.
Earlier this week a Detroit Tiger was involved in a sexual assault investigation, now it's 49ers Colin Kaepernick with the same.
Yep, not an overstatement, it's the warmest day of the year.
I'm sorry Port Clinton students for thinking one of you may have called in the bomb threat to be outside, or to dodge an exam. It was this guy.
Here may be your female lead in Star Wars.
I think the few watch every year, now that Drake is hosting, I assure you even less will watch the unnecessary ESPYs.
Don't call her ScarJo, she doesn't want to sound like some pop star.
A decade of shifting in television helped make the still blossoming Marvel universe possible.
Every Simpsons episode ever coming to FXX.
Helpful info about the Heartbleed attack.
I expected NYers to be less paralyzed by fear by a rat. Maybe it was a Michael Bay stunt to promo TMNT. Master Splinter?