Smarter Dreamers. Feminist Battleground. Erotic Superheroine.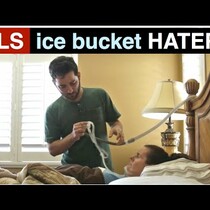 Posted August 21st, 2014 @ 5:34am
You just might be a smarter person if you know when you're dreaming.
The content in this movie is like nothing you've watched before, nor have you ever wanted to.
A cover for a Spider-Woman comic gives her an ass that Nicki Minaj could be jealous of.
All About That Bass is a feminist battleground.
The greatest line by every Simpsons character ever.
Taylor Swift has her haters video, and now there's one for those moaning about the ALS #icebucketchallenge.