Sun Around Earth. Tigers Sexual Assault. TMNT Tease.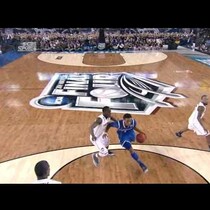 Posted April 8th, 2014 @ 3:08pm
Former OSU QB, Terrelle Pryor dyed his hair blond and wore a Penguins jersey and went to the club.
My least favorite Star Trek captain is going to narrate a movie that states the sun revolves around the earth. Because it's still 1437 in this guy's world. He's also an idiotic anti-semite.
Two more years of Game Of Thrones.
TMNT teaser posters.
A Detroit Tiger is being investigated for an alleged sexual assault.
I was happy UConn won the title, but the most memorable play of the night - for me - came from a Michigan native, James Young. Facial. Pics here too.