Turtles Movie. Laughing Animals. West Coast Returns.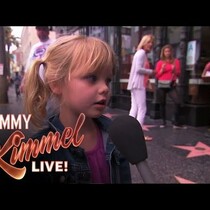 Posted March 27th, 2014 @ 10:00am
The synopsis for this summer's Ninja Turtles movie.
*UPDATE*
The trailer.
Shaolin monks are awesomer than you and I.
Speaking of Shaolin, Wu Tung is dropping a new double album, but selling just a single copy of it.
Do animals have a sense of humor?
Runpee will tell you the best times during a long movie to, well, run and pee. In the bathroom I'm guessing.
Has West Coast rap made it back to the mainstream?
Try out the Gwyneth Paltrow relationship status generator.
Inspired by the kid, Kimmel went and asked kids what dirty words they knew.