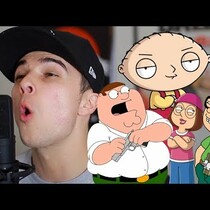 Posted March 25th, 2014 @ 5:55am
A guy on YouTube named Mikey Bolts just put together a cover of Pharell's "Happy." He didn't sing it in his regular voice though, he sang it as different Family Guy characters.

If you're a fan of Family Guy, you're gonna love it. If not, this is one you're okay skipping.