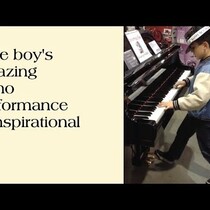 Posted February 27th, 2014 @ 6:07am
Some unknown kid walked up to a piano in a store and started playing. He did such a great job people stopped and watched him rip it up.

No one was able to get the kids name, but the video is blowing up online.